SPECIALTY COATED MATERIALS
From automotive masking paper to deli wrap, from envelope stock to form fill seal stock – we are coating experts. With mono- or co-extruded structures, we have a wide variety of capabilities for large web application. Need a custom solution? We can handle that too.
Features
ADDITIONAL APPLICATIONS:
Envelope Stock
Barrier FFS
French Fry / Frozen FFS bags
Paint / Automotive Masking paper
Poly over print
Yellow kraft coated paper
Freezer wrap
Deli wrap
Lidding stock
Sugar pouches and more
Technical
ADDITIONAL SPECIFICATIONS:
Materials & Sizes:

Substrate Basis weights ranging from 33 – 200 gsm. (20# to 125#).
Coated paper widths up to 72″.
Wide range of paper types and web material including: kraft, Bleached Kraft, clay coated paper, Woven Poly, poly sheeting, and fiberglass scrim.
Up to 2727 kg per roll. (6000 LBS).
Slit widths up to 72″
Lamination up to 60″ wide.

Resin & Coatings:

LDPE, LLDPE, PP, MDPE, HDPE, mLLDPE, EMAC and Bio Resin.
Various Colors, UV protection, Antiblock, Slip and other additives.
Blends and combinations. Co-extrusion, 3 Layers (AAB, BBA, ABA).
Heat sealing resins.
Wax and water application for greater moisture control.

Treatment & Finishes:

8 color printing, up to 52″ wide.
2 colors up to 72″ wide.
Flexo printing and Process print.
Corona Post treatment to improve the adhesion of ink, glue, printability.
Up to 40 Dynes/cm in treatment level.
Matte, High gloss and Mirror pocket finishes.
SPECIALTY COATED MATERIALS markets and applications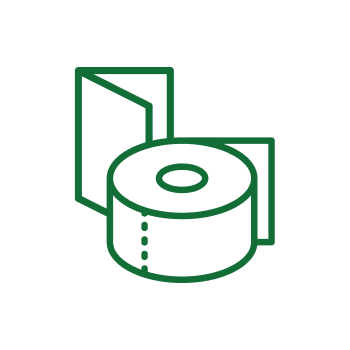 Coated Paper
Envelope Stock
Barrier
Freezer Wrap
French Fry Frozen Bags
Paint/Automotive Masking Paper
Deli Wrap
Sugar Pouches